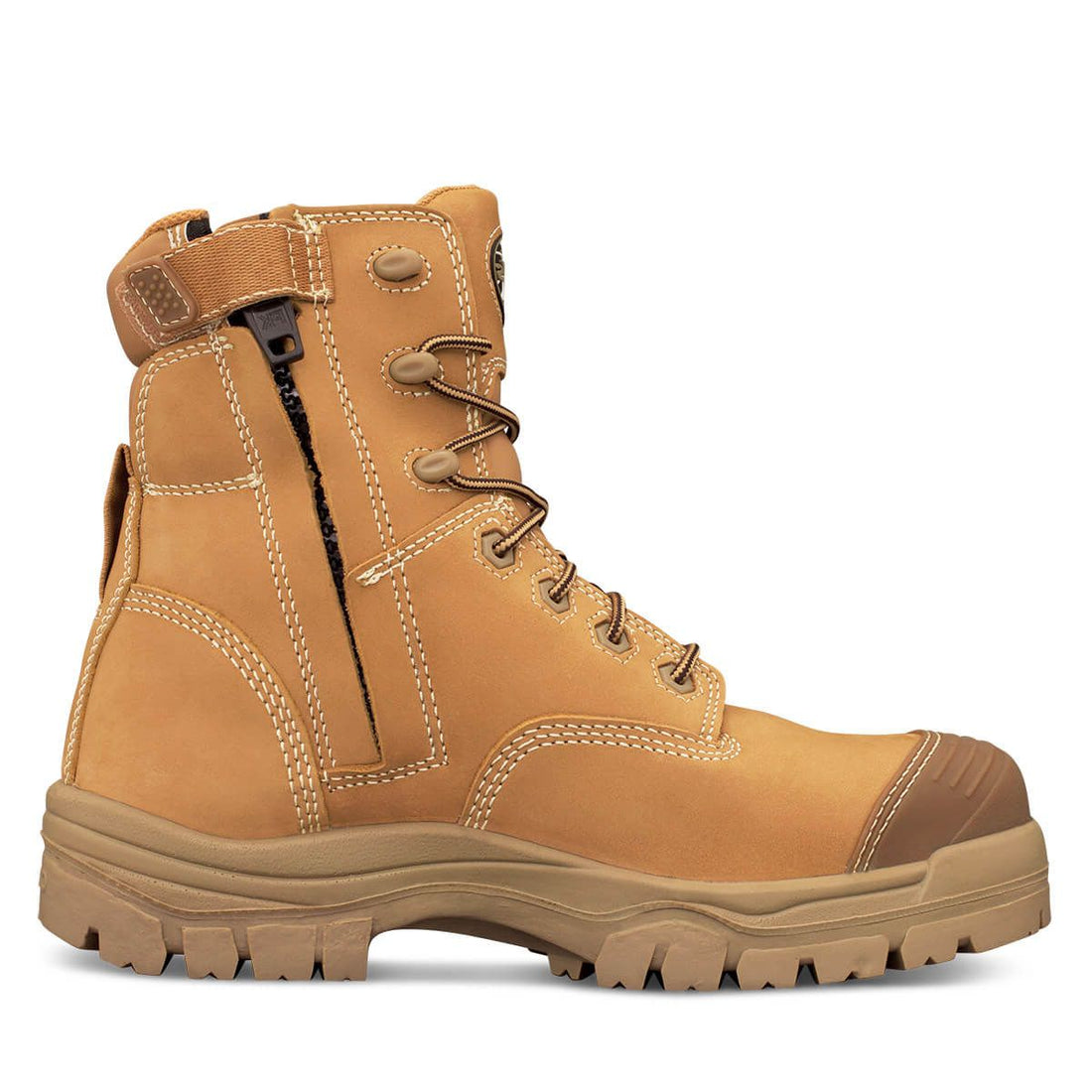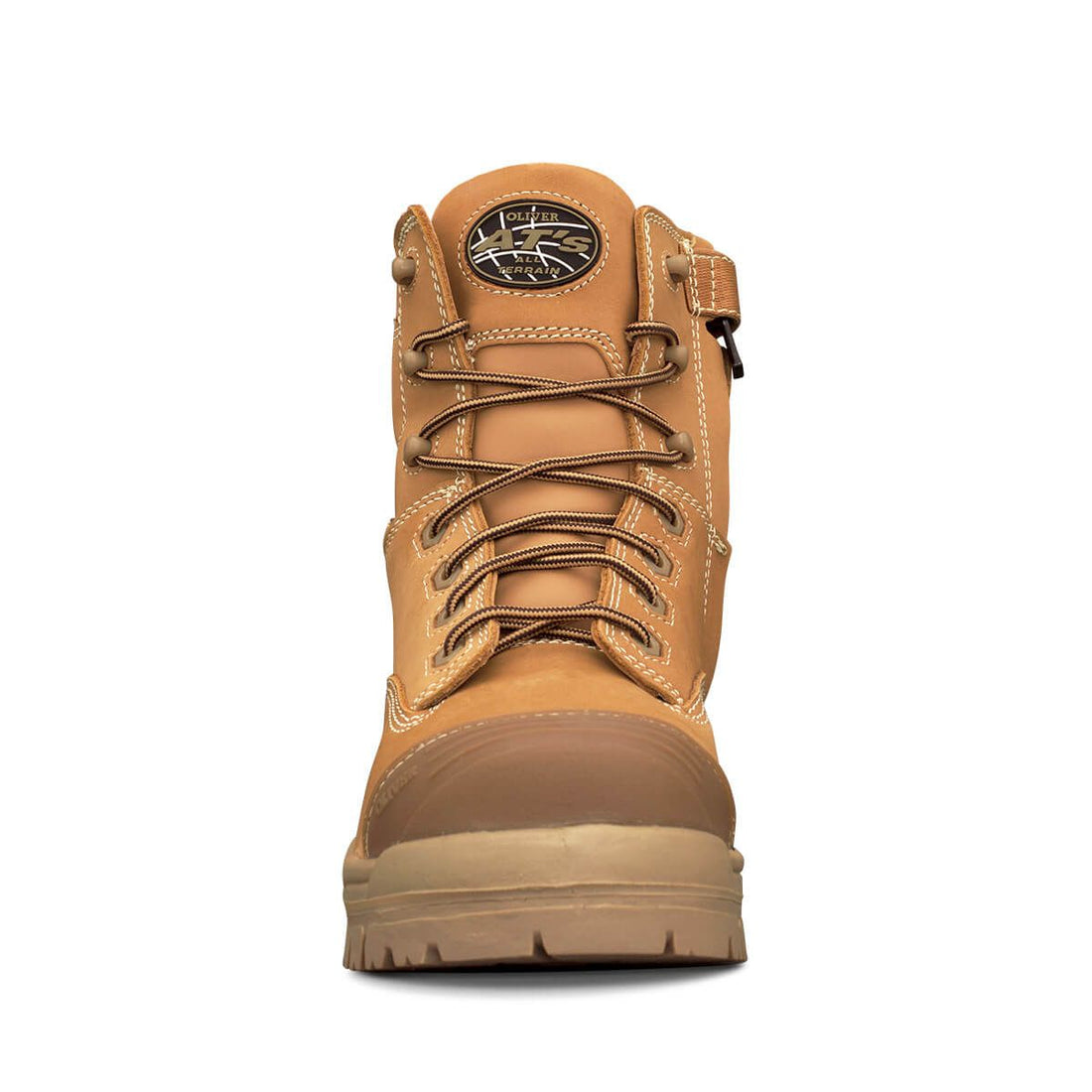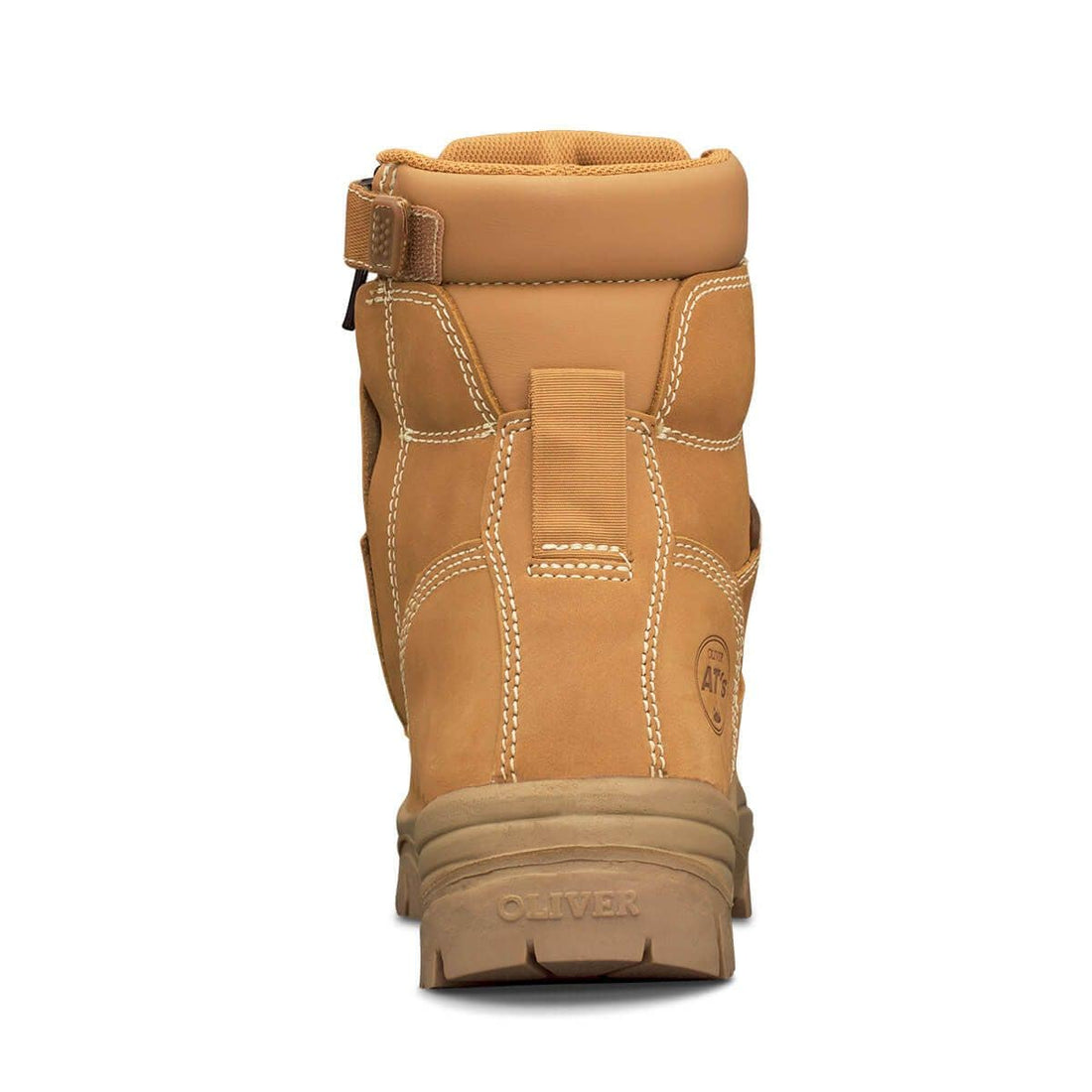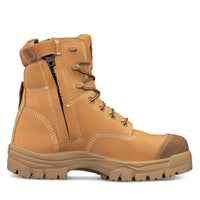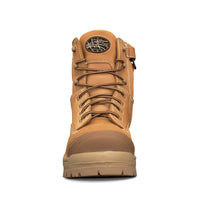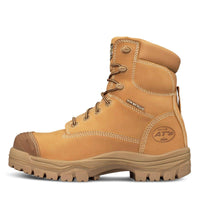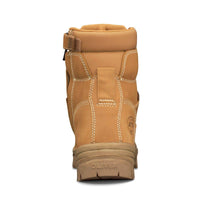 Oliver Composite Zip Sided Boot 45632Z
The Oliver AT45 work boots give you superior protection and, thanks to Oliver's built in SOFT
stride
® comfort system, the ultimate in work boot comfort. Features include - Water resistant leather Full lining infused with eco-friendly Odorban® Control Technology to absorb odour for optimum freshness and hygiene COMFORT
cushion
® Impact Absorption System uses a combination of cellular urethane and PORON® Oliver Comfort Footbed enhances natural air flow; infused with Odorban® Control Technology Shock absorbing Polyurethane midsole NATURE
form
® composite toe cap Latex toe cap liner for added comfort Long wearing TPU outsole designed to self-clean rocks and debris from tread. Excellent abrasion resistance
COMFORTcushion® Impact Absorption provides superior cushioning and shock absorption helping to reduce foot, leg and back fatigue.

odour-protection. Antimicrobial Technology provides protection against odour, staining and deterioration caused by bacteria, fungus and other micro-organisms.

Quick Release Zipper

Oliver SOFTstride® open cell low density urethane foam built in to the insole for ultimate comfort and contour support.

Water resistant leather to DIN 3. Provides all day comfort in wet and damp working conditions.

Non metallic safety toe cap and non metal hardware that won't set off the metal detector as you pass through airport security.

Composite safety toe cap type 1 toe cap protection against drop and crush injuries. Lightweight and airport friendly. Developed to withstand a force of 200 joules.

Bump cap protects the leather at the toe from scuff damage and hence lengthens the life of the footwear.

The Oliver cap has a wide profile to suit your foot and is added with a latex cushion liner to ensure the toes are comfortable and not in contact with the cap.

Sole is heat resistant to 130º Celcius or 266º Fahrenheit. Ideal for general purpose working environments

Cut Resistant Sole. Resists cut growth cause by small cuts opening up as a result of normal sole flexing.

Sole has excellent slip resistance.

Electrical Resistant. Electrical Hazard (EH) Protection reduces the danger of accidental contact with live electrical circuits in accordance with ASTM F2413-1

Abrasion resistant sole.