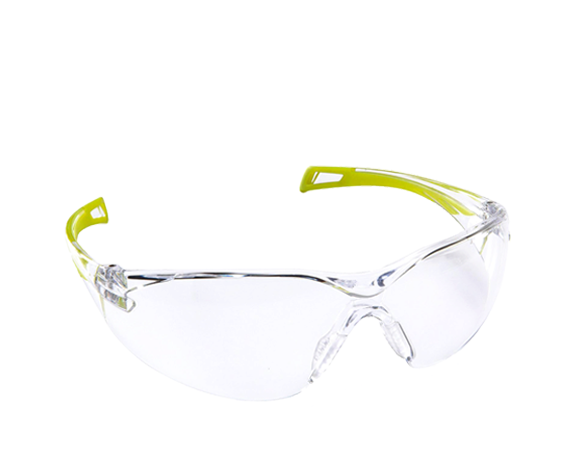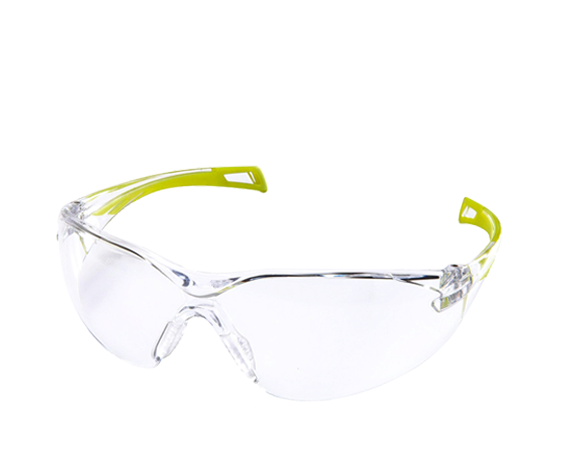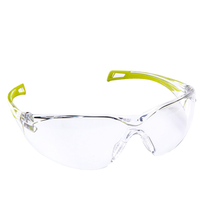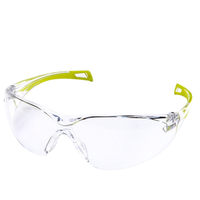 Force 360 Runner Clear Specs 12PK EFPR816
The Force360 Force Performance Range (FPR) of safety eyewear introduces Runner. The Runners sports design provides excellent eye protection with extended side coverage.
Diamond Tech Hardcoat provides extreme scratch resistance and resists acid and solvent degradation

HydroTech AF is a washable hydrophilic based coating providing an anti-static finish that repels dusts and particles and prevents fog forming on the lens, the ideal coating for hot and humid conditions

Base 9.5 curve provides excellent optical clarity and an extended wrap for increased side protection

Premium non slip TPR is used to create Force360Ís Comfort Side Arms. This co-moulded feature reduces pressure and wearer fatigue

The nose bridge is the apex point for eyewear comfort. Force360 utilizes Flex Bridge technology, the softest shape memory material that flexes and moulds to shape, for all day comfort

UV400 Polycarbonate lenses offer the wearer the best protection against UVA and UVB damaging rays

Durable and resilient polycarbonate lens and sidearm build

Moulded browguard for protection from above
Connection point for spec cord or lanyard
Certified medium impact rated protection to AS/NZS 1337.1:2010

Force360 source their entire range of FPR eye protection from a single manufacturing partner to
ensure consistency and reliability of product, but most importantly Force360 have taken the further
step of engaging a globally recognized Notified Body to audit and certify both the manufacturing
process and the products.

All of Force360's eye protection is certified to the latest AS/NZS eye protection standards.