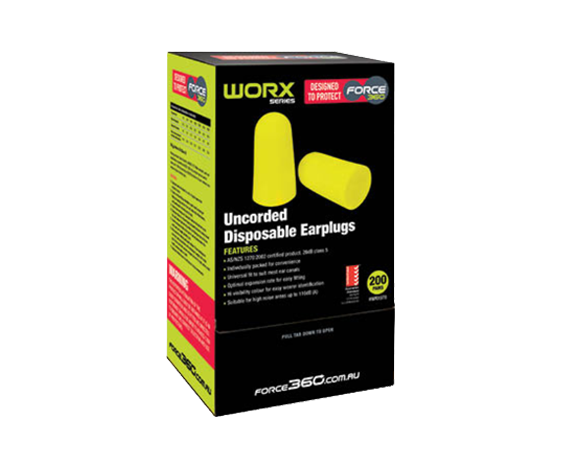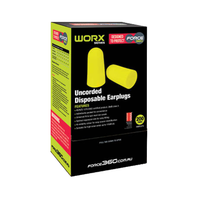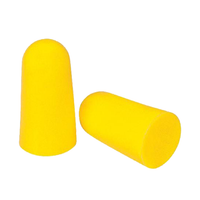 Force 360 Disposable Earplugs 26db CL5 200PK HWRX970
Force360 earplugs offer Class 5 26db protection. The new tapered shape and premium memory PU sourced from the USA ensures increased wearer comfort and protection.
Individually packed for convenience

Universal fit to suit most ear canals

Optimal expansion rate for easy fitting

Hi-visibility colour for easy wearer identification

Suitable for high noise areas up to 110dB
Approved to 1270:2002
26db Class 5

Force360 source their entire range of hearing protection from a single manufacturing partner
to ensure consistency and reliability of product, but most importantly Force360 have taken the further step of engaging a globally recognized Notified Body to audit and certify both the manufacturing process and the products.

All of Force360's hearing protection is certified to the latest AS/NZS hearing protection standards.