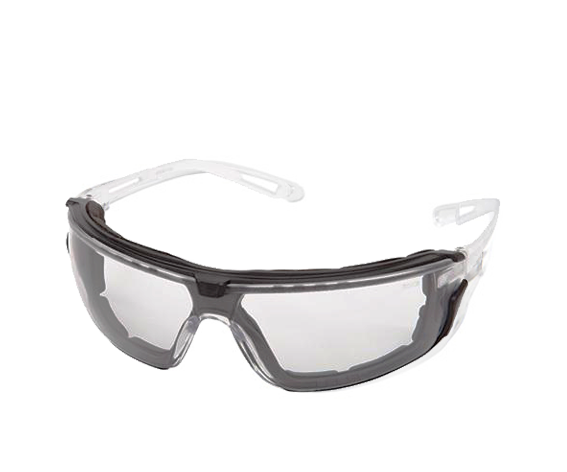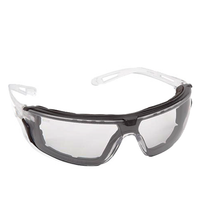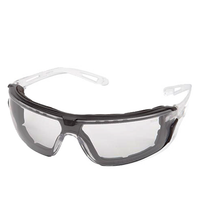 Force 360 Air G Specs 12PK EFPR800G
The Force360 Force Performance Range (FPR) of safety eyewear introduces the worlds lightest safety spectacle. The Force360 Air weighing in at only 16 grams, combined with a removeable element seal resulting in a featherweight gasket spectacle. 
HydroTech AF is a washable hydrophilic based coating providing an anti-static finish that repels dusts and particles and prevents fog forming on the lens, the ideal coating for hot and humid conditions
Diamond Tech Hardcoat provides extreme scratch resistance and resists acid and solvent degradation

Base 9.5 curve provides excellent optical clarity and an extended wrap for increased side protection
Force360Ís Element Seal provides protection from dust and harsh winds

Ultra thin lenses provide outstanding optical clarity
Made from 100% durable and resilient polycarbonate

Connection point for spec cord or lanyard

Universal nose bridge that suits most faces
Certified medium impact rated protection to AS/NZS 1337.1:2010

Force360 source their entire range of FPR eye protection from a single manufacturing partner to
ensure consistency and reliability of product, but most importantly Force360 have taken the further
step of engaging a globally recognized Notified Body to audit and certify both the manufacturing
process and the products.

All of Force360's eye protection is certified to the latest AS/NZS eye protection standards.