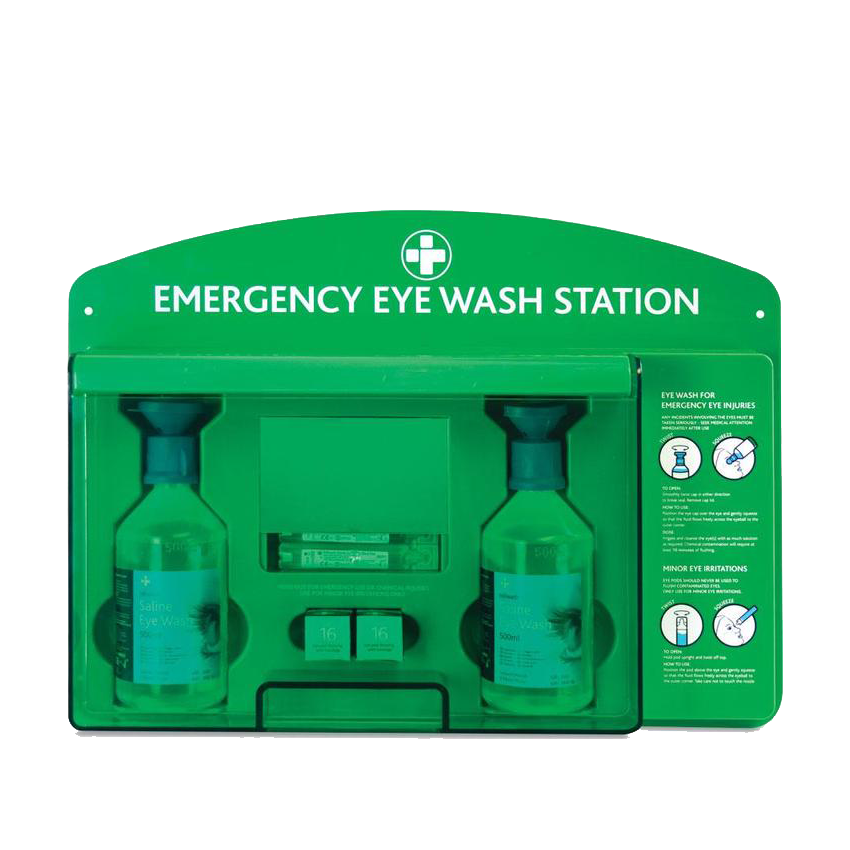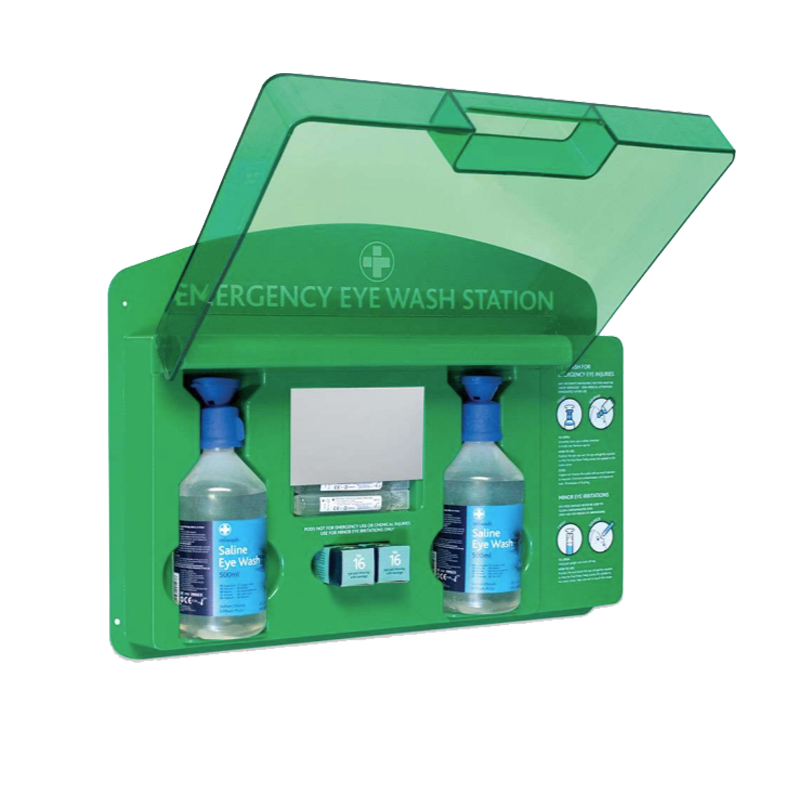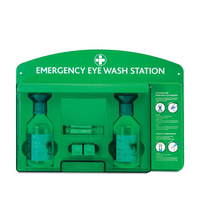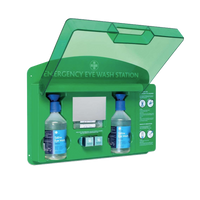 Fast Aid Elite Wall Mount Eye Wash Station FADE22
This Robust premium dual-purpose eye and wound wash station holds 2 x 500mL sterile saline solution eye wash bottles, eye wash pods and eye pad dressings.  Includes a translucent hardcover to protect from dust, mirror and instructions.
2 X SALINE EYEWASH 500ML WITH EYE CUPS

2 X NO.16 EYEPAD DRESSINGS

5 X EYEWASH PODS 20ML

1 X MIRROR
This first aid kit is ARTG Registered (no. 128314). All FastAid products are manufactured and distributed in accordance with FastAid's stringent quality assurance procedures.