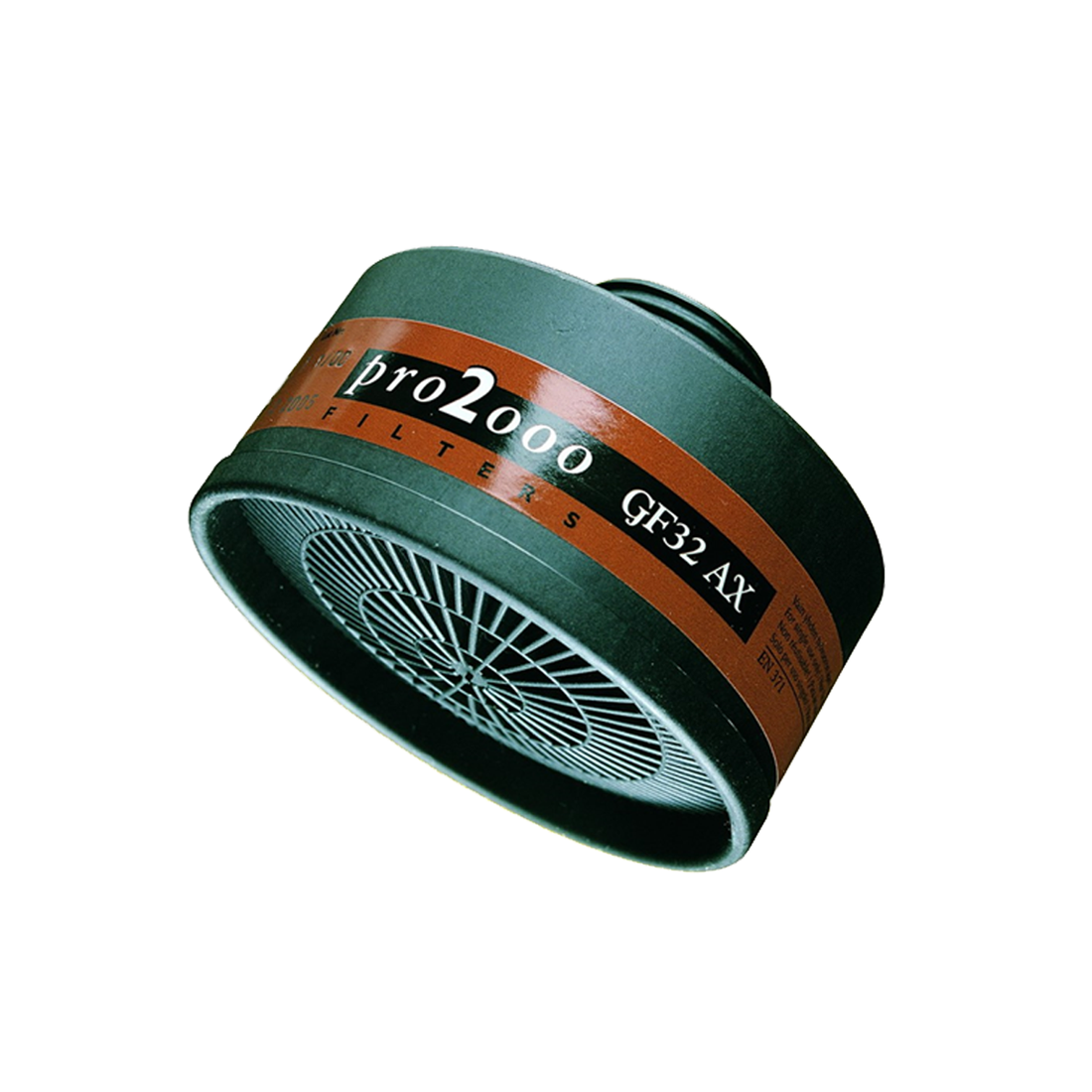 3M Pro2000 GF32 AX Filter 042970
CODE: 042970 3M ID: XP100547494
The Scott Pro2000 canister filter range offers a wide choice of filters for specific respiratory challenges, providing high quality and cost efficient protection.
Highest specification filter media and materials ensure durability and reliability in the most demanding applications.
Combining low weight and low resistance, Scott Pro2000 filters are manufactured using superior performance media, giving extended adsorption capacity for gas and combined filters and unrivalled efficiency for the particle element.
Long duration GF32 AX gas filter for gases and vapours from organic compounds with a boiling point below 65C. For use with Scott Safety's Profile 40 half mask and the Gemini, Promask, Vision RFF1000, Vision RFF4000 and Sari full facemasks.
Pro2000 filters are fully EN approved to the latest standards, marked 'R' for re-usable (EN 143:2000/ A1:2006), CE certified, and connect via a 40 mm EN148-1 thread.

CE approvals: EN143, EN14387. CE0121.